EECO Product Brochures
On this page you will find downloadable versions of all our EECO Product Brochures & Catalogs

We recommend you use the latest version of the Adobe Reader (Get it Here) installed on your computer to open these documents.
---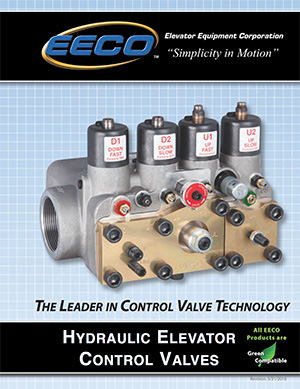 Elevator Control Valve Catalog
More than a typical catalog, ours provides technical information for Elevator Control Valve selection, component upgrades, and repairs. It also provides information about parts, accessories, and tools to assist you in the maintenance of EECO Control Valves.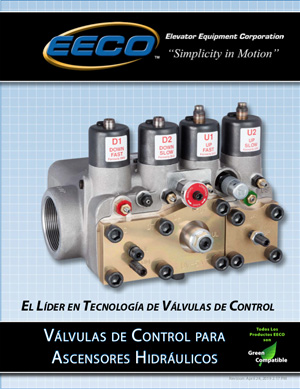 NUEVO
Catálogo de Válvulas de Control para Ascensores Hidráulicos en Español
Más que un catálogo típico, el nuestro proporciona información técnica para la selección de válvulas de control de ascensores, actualizaciones de componentes y reparaciones. También proporciona información sobre partes, accesorios y herramientas para asistirlo en el mantenimiento de las válvulas de control EECO.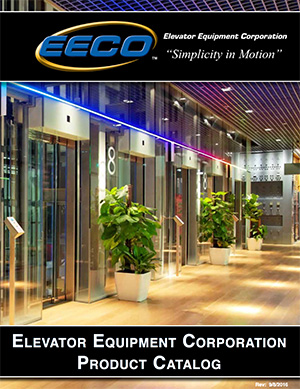 EECO Product Catalog
The EECO Product Catalog provides general information on all of our products. Whether you are looking for control valves, power units, hydraulic jacks, Group One systems or tools, the EECO Product Catalog has what you need. Download it now.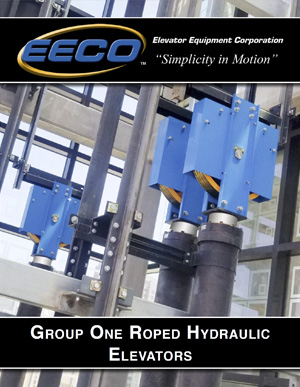 Group One Roped Hydraulic Brochure
EECO offers our Group One Hydraulic Elevator. It includes Hydraulic Jack(s), a Power Unit, Sling & Platform, Rail & Rail Brackets, and Oil Line Components. Download the brochure for more information.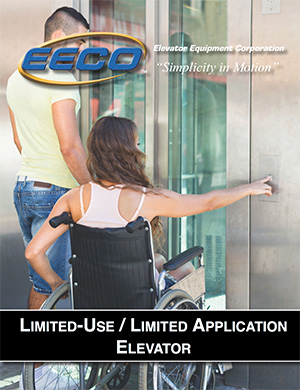 Limited Use / Limited Application Elevator Brochure
The EECO Home LULA Elevator can be used in churches, schools, libraries, small businesses, multi- family housing and other buildings, where permitted by state and local code. It is the product of years of experience and research combined to provide you with the a ordable solution to your accessibility needs.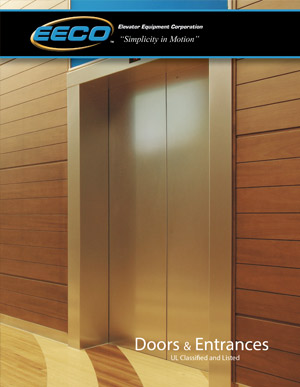 EECO Doors and Entrances Brochure
EECO provides Elevator Doors and Entrances in various sizes and finishes. They are UL Approved with a 1.5 Hour Fire Rating.
EECO Technical Articles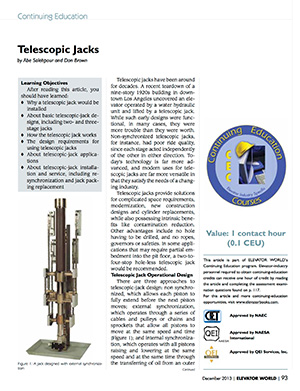 Telescopic Jack - Application & Service Article
A continuing education article from the Elevator World Magazine about the design, function, and advantages of telescopic jacks, written by Abe Salehpour and Don Brown.