Submersible Power Units
Description
EECO Submersible Power Units are designed with the directly connected pump and motor submerged in the oil reservoir. The control valve and muffler are mounted in the tank above the maximum oil level, providing access for valve adjustment.
The control valve and muffler can be located above the tank when greater oil capacity is required. Submersible pumps and motors are less costly than comparable air-cooled components and are designed to allow for quick and easy installation. The insertion of the pump and motor in the oil helps to dampen noise generated during operation.
Because the pump and motor are directly connected, and the flow of the pump is a result of the speed of the motor, Gallons per minute output flow is a consequence of available pump sizes.
Commercial Submersible Power Units
EECO UV5-BT Control Valve
EECO Silencer
Thermal Switch (Preset To 145°F)
Isolation Anchoring System
Oil Level Liquid Gauge
80 Starts Per Hour
Pressure Gauge Fitting with 1/8" Shut Off Valve
Valve Return Filter (VRF)
120 Starts Per Hour
Tank Mounted Starter Enclosure
Motor Starter

Wye-Delta
ATL
Solid State

Adjustable Load Weighing Switch
EECO Muffler
EECO Highly Effective Dampener
Oil Heater
Maxton Control Valves
Low Pressure Switch
Viscosity Switch
Low Oil Switch
Hand Pump for Roped Hydraulic System
OSHPD Approved Anchoring System
Constant Down Speed
Pre-Wired (JBox and Terminals)
Charcoal Breather
Flat Bottom Commercial Submersible Power Units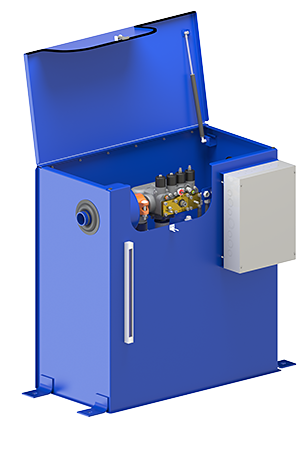 EECO Commercial Flat Bottom Submersible Power Units are available in two depths, 18" and 24". The 18" power units are the most compact and are particularly useful where Machine Room space is at a premium. They are lightweight for ease of handling, very quiet, and highly efficient. They are also our most economical units. EECO can also design and manufacture fully customized power units per the customer's specifications.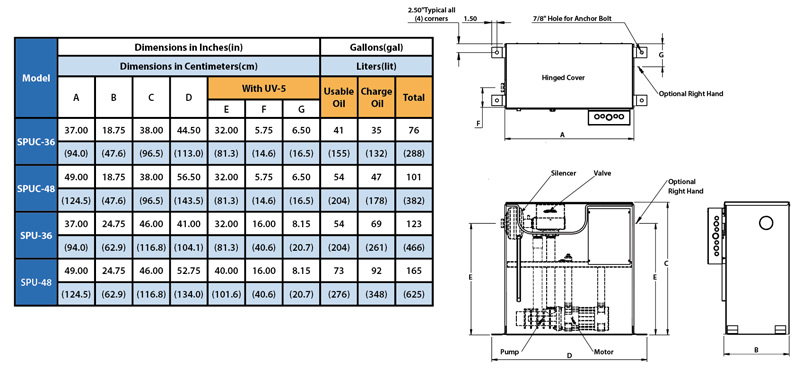 V-Bottom Commercial Submersible Power Units
EECO's Commercial V-Bottom Submersible Power units are available in 60", 72", 84", and 96" lengths and are 24" deep. Usable oil volumes range from 71 gal. to 180 gal. depending on size and configuration.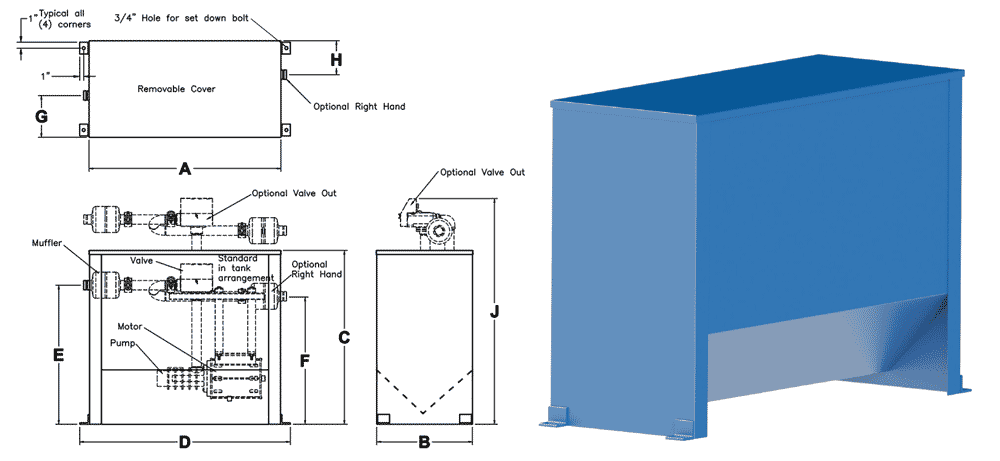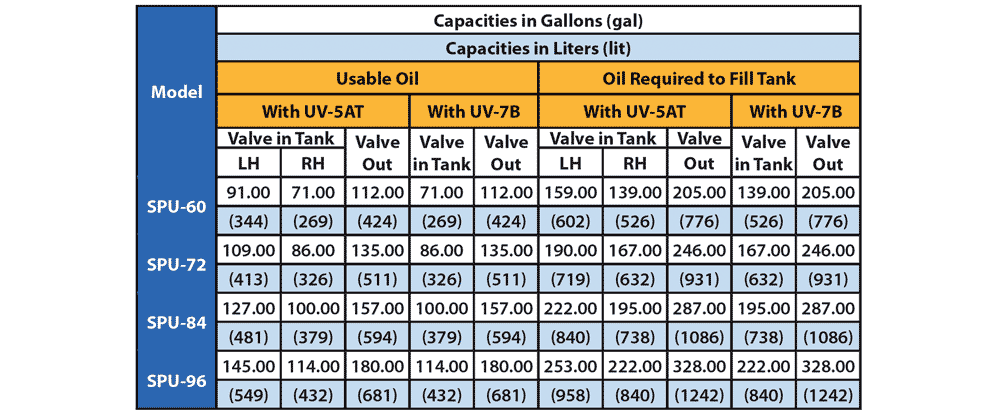 Residential, LULA, and MRL Power Units