Elevator Systems
What is an EECO Group One?
Elevator Equipment Corporation (EECO) offers Group One Hydraulic Elevator Systems. These systems include a jack unit, pit support/buffers, power unit, sling & platform, guide rails, guide shoes, rail brackets, oil line material, and engineering layout drawings.
EECO has developed various pre-engineered systems in standard sizes which offer minimum lead times. EECO Group One Systems are available in either in-ground or holeless configurations and all are designed and manufactured in accordance with the Safety Code for Elevators & Escalators, ASME A17.1/CSA B44.
The following section contains a listing of all components included in the EECO Group One Elevator systems.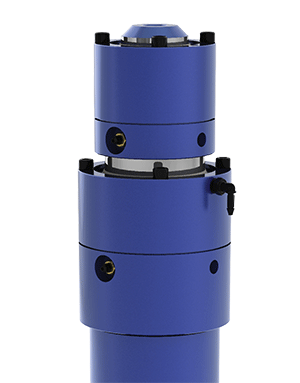 Hydraulic Jacks
EECO manufactures jack units with precision equipment, skilled and experienced production personnel, and a knowledgeable engineering staff to comply with the exacting standards required to produce a quality product. Additional equipment included with jack units is described below per system type.
In-ground, Direct Acting

Buffers
Pit channels
Sealed PVC with Evacuation System
Holeless, Direct Acting

Connection Bolt (Telescopic)
Roped Hydraulic

Sheaves and Stabilize
Wire Rope and Shackels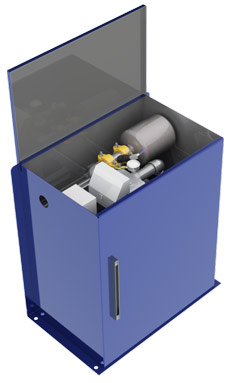 Power Units
EECO has manufactured hydraulic elevator equipment since 1946, and is one of the leading suppliers in the industry for hydraulic elevator power units. We can provide power units for any application, from small capacity residential to the largest freight elevators.
Submersible or Belted

Tank
Pump
Motor
UV-5ATC or UV-7BC Control Valve

Low Pressure Switch (if required)
1/8" Pressure Gauge Fittings

Grooved Outlet (Threaded when required)
Dampener or Muffler
Thermal Switch
Low Oil Switch
Oil Level Liquid Gauge
Magnet
Optional Pre-wired Junction Box
Optional Motor Control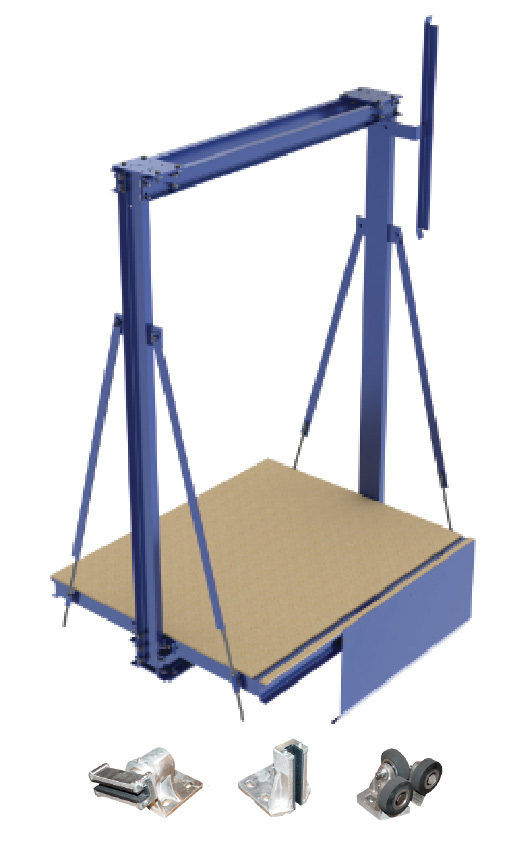 Sling and Platform
In the Group One System, EECO can design and manufacture a car sling or platform to any size for any requirement that you may have. From home elevators to commercial passenger elevators, up to the biggest freight elevators, EECO can handle the job.
Rail Guides

Speed Up To 149 fpm Slide Guides
Speed 150 – 200 fpm Roller Guides with Polyurethane Wheels

Platform has (2) 1/2" plywood subflooring with an undercoating of Fire Retardant Paint
Tie Rods
Car Cam
Toe Guard
Strike Plate
Optional Limit Switches
Removable Isolated Platen Connection Plate
Safeties and Slack Rope Switch
Governor

Tension Weight
Wire Rope
Mounting Bracket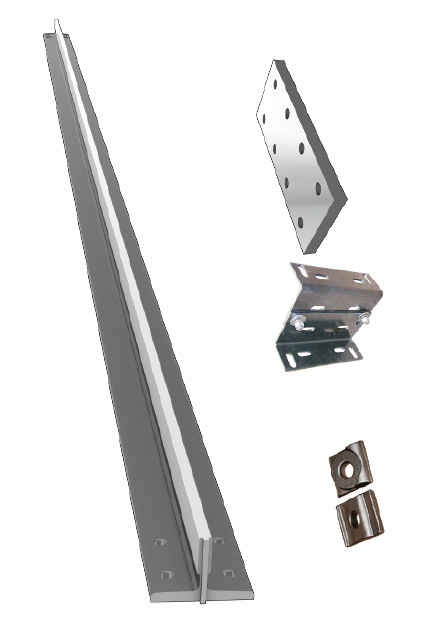 Rail and Rail Brackets
EECO provides the highest quality rail equipment, including seismic components when required.
15 lb/ft Guide Rails
Fishplate and Hardware (Seismic when required)
12" wide Rail Brackets (9" wide for Telescopic when Piston Followers are required)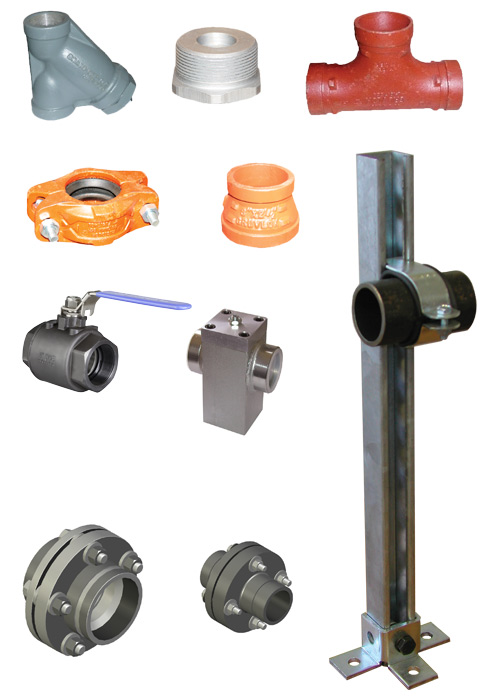 Oil Line Components
EECO's Group One System provides the basic components you need for your elevator installation.
Black Pipe
Grooved Fittings (Threaded when required)
Pipe Stands
Shut Off Valve
Isolation Coupling
Pipe Rupture Valve (when required)