Custom Power Units
Dual Power Units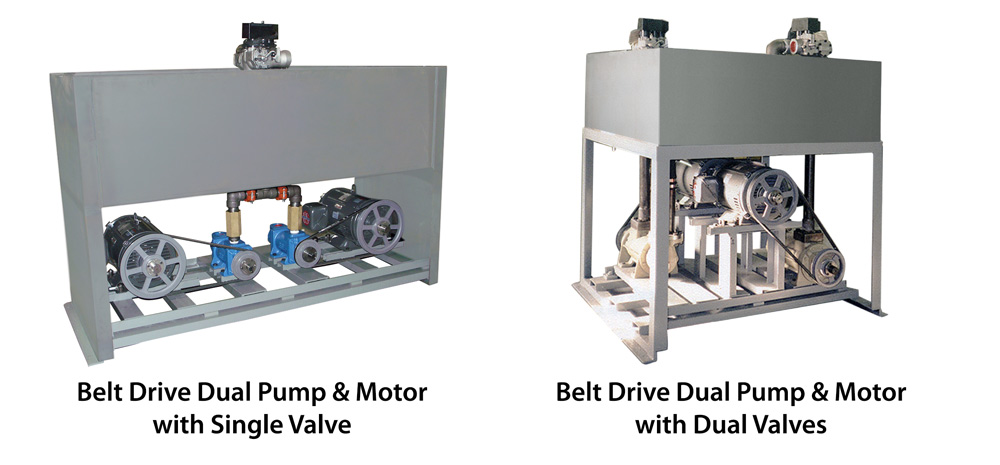 A double pump / motor combination can be supplied in both submersible and belt drive (dry) arrangements. This dual arrangement may be desired in facilities where the elevator is critical to the operation, as the system can be arranged so that the elevator will still operate at reduced speed if one pump or motor fails.
A dual unit may also be needed when the amount of oil flow required to lift the car at the specified speed exceeds the output of a single pump / motor combination.
Dual arrangements can be provided with the pump / motor combinations in a single tank or in two separate tanks.
Two Piece Power Units
Special two-piece belt drive (dry) units can be furnished in any required size and arrangement. Access to the building, or into the machine room, may be such that the only way to install a unit is in pieces, with final assembly on the job. For any arrangement, EECO can design a solution and provide you with a "footprint" of the proposed unit to verify available space requirements.