Hydraulic Elevator Jacks
General Information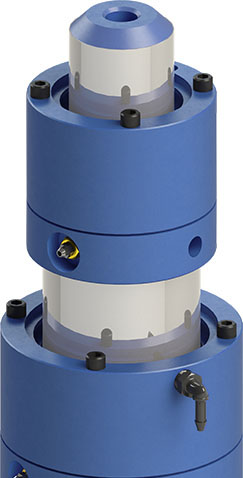 EECO Telescopic Jack
Elevator Equipment Corporation (EECO) has been manufacturing hydraulic elevator equipment since 1946, and is one of the leading suppliers in the industry for elevator jack units, replacement cylinders, and pistons. EECO can provide jack units for any application, from small capacity residential to the largest freight elevators. EECO has over 30 standard size jack units with many piston wall thicknesses available to meet your predetermined specifications or our engineering and sales staff can work with you to determine which EECO Jack Unit is right for your application.
Download our Product Brochure.
All EECO jack units are manufactured with precision equipment, experienced production personnel, and a knowledgeable engineering staff to produce a quality product for our customers. The latest CNC equipment and technology is utilized to assure strict adherence to essential dimensions and tolerances. All EECO products are designed and manufactured in accordance with the Safety Code for Elevators and Escalators, ASME A17.1/CSA B44. With years of testing and field study, EECO has designed jack units that are unparalleled in the industry for performance and reliability. The primary objective of Elevator Equipment Corporation is to provide a quality product that consistently meets or exceeds the contractual demands and expectations of our customers.
Quality Assurance
Quality Control is an essential and integral part of our manufacturing process. Every phase of production is monitored and checked to assure that each jack unit is built and assembled in accordance with engineering and customer specifications to meet the quality standards required by Elevator Equipment Corporation. From the initial process of material as it comes in the door, to the final process of placing the product on the truck, you can be assured that our high quality standards are met and that the finished product meets your requirements.
Jack, Piston, or Cylinder Replacement
EECO specializes in Jack Unit Replacement. We can provide an exact replacement, either piston, cylinder or complete jack units, regardless of original make or manufacturer. Before 1972 many companies installed hydraulic elevators with flat bottom in-ground jack units, many without any corrosion protection at all. Failures on these older designs may cause rupturing of the cylinder and uncontrolled decent of the elevator. Today's ASME A17.1/CSA B44, Section 8.6.5.8 requires single bottom jack units (cylinders) to be replaced with double bottom cylinders.
Delivery Times
It is our goal to deliver a jack unit when needed. If rush delivery is required, EECO can manufacture and ship certain jack units in as little as 48 hours. Contact EECO for current lead times.
Green Compatible
All EECO Products are "Green Compatible" as a standard when used with biodegradable (vegetable) oils that do not contain a high acidic property.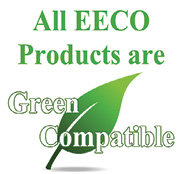 Material & Welding
All steel parts are fabricated and machined from high strength carbon steel. All welding is in accordance with the requirements of Part 8 of ASME A17.1/CSA B44. EECO welding is AWS and our Richmond facility is CWB certified.