EECO Manufacturing Services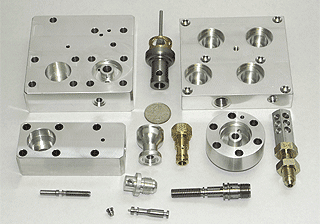 Are you looking for someone to take excess manufacturing requirements off your hands at a competitive price with outstanding quality? Look no further than EECO's Machining & Manufacturing department in Richmond, Indiana.


EECO's extensive 100,000 square foot Richmond manufacturing facility has created an environment where our 60 years of manufacturing experience and ample manufacturing capabilities can be put at the disposal of any manufacturing company needing to outsource machining or component fabrication. From one piece to thousands of pieces, we have the capabilities.



EECO Machining & Manufacturing offers CNC Machining using the latest precision equipment, large outside diameter grinding and polishing (up to 20 inches) and heavy structural welding. Let us put our experience to work for you. Call us today at (800) 428-6564 and let EECO Machining & Manufacturing provide you with a quote on your next manufacturing job.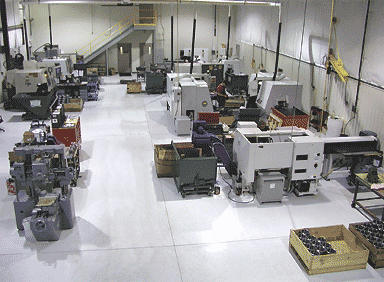 Current EECO Equipment Inventory:
CNC Machines:
2 HAAS HL3 Chucking Lathes with 14" turning capabilities.

1 HAAS HL2BB Lathe with 10" X 20" capacity.

1 Cincinnati Milacron Avenger 250T Lathe with 10.5" x 22" capacity.

1 Daewoo 200LC Lathe with SMW Bar feeder with 2.5" OD capacity.

1 HAAS VF3 Vertical machining center, 40" x 20" x 25" (x, y, z).

1 Cincinnati Milacron Sabre 750 VMC 30" x 20" x 22" (x, y, z).

1 Makino A51 Horizontal M/C, 400mm cap. pallets.

Conventional Machines:
1 TOS SUS 80 Sigma Engine Lathe, 33" swing over bed, 20" over carriage, 21' between centers.

1 LeBlond Engine Lathe with 32" swing over bed, 16" over carriage, 28' long.

1 Kingston Engine Lathe, 34" swing over bed, 16' between centers.

1 Luxmatter Engine Lathe, 13" x 40".
1 ENCO Knee Type Mill.